Clearview Towing Mirrors Australia
Clearview towing mirrors offer the increased vision you need if you are planning on towing a caravan, trailer or boat. At Canyon Off-road, we sell Clearview mirrors designed to be a full replacement of your standard mirrors. Our range of Clearview towing mirrors extend further than a standard side mirror, making it easier for you to see clearly when changing lanes and reversing. When you are towing, Clearview mirrors extend an additional 100 millimetres, giving you a better view of the length of your vehicles. They also have a function that allows you to switch vision quickly between your tyres, wheels and the undercarriage of your caravan.
Clearview towing mirrors have an innovative design, using two surfaces for maximum visibility. A top mirror features a flat glass, reflective surface that allows you to see down the sides of your caravan. A smaller, bottom mirror is convex and assists in the elimination of blind spots. Clearview mirrors have been tested on Australian roads, so you can feel confident that they will withstand the harsh conditions of the outback.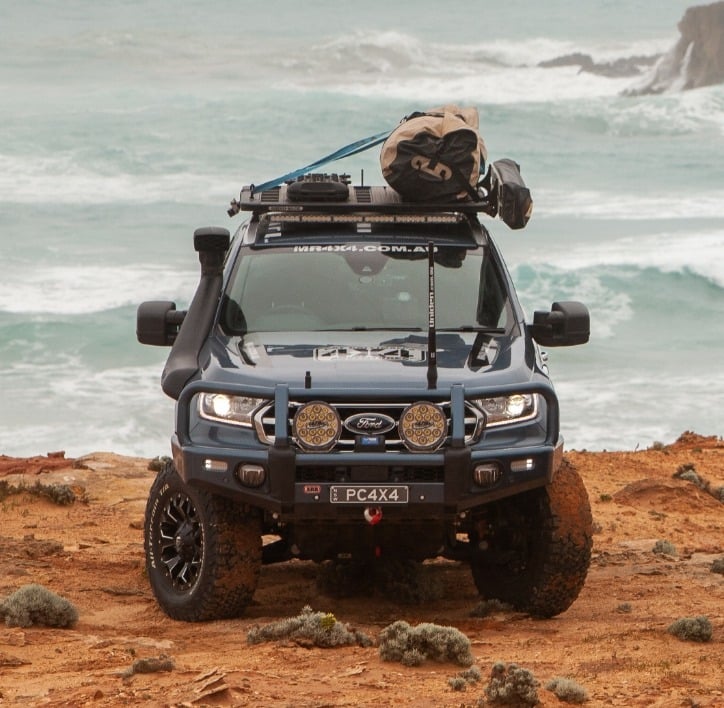 Superior Vision with Clearview Towing Mirrors
When you purchase Clearview mirrors from Canyon Off-road, you can rest assured that you are purchasing a quality product. Clearview towing mirrors are designed to be vehicle specific, fitting many different models of vehicle.
Clearview mirrors are manufactured using diecast aluminium and come in either a black or chrome finish.
Our towing mirror products are injection moulded and constructed with steel arms through the centre to ensure sturdiness and strength for ultimate wind resistance as well as optimum vision.
Towing Mirror Options
Depending on the make and model of your vehicle, you can select different options when you purchase Clearview towing mirrors. For your Clearview mirrors you can choose between manual or electric mirrors and decide whether you would like them fitted with indicators. Clearview towing mirrors are available in three styles including compact, Next Gen mirrors and original. Talk to Canyon Off-road about which styles are available for your vehicle whether its one of our Clearview compacts or Next Gen options.
We can provide advice on the right mirror head for your vehicle window line. Whether it's time to replace or upgrade your car mirror, we can assist with your search for a towing mirror with good safety features. Standard side mirrors are just not going to cut it, which is why you need a Clearview towing mirror.
Vehicle Towing Mirrors for Optimum Vision
Depending on your needs our business can point you in the right direction of towing mirrors that work with your window line as well as standard driving position and smaller mirror options.
We can discuss overall shape of the mirror head you are after as well as what to expect when using towing mirrors in local driving conditions and terrains.
Clearview Mirrors & 4x4 Accessories Sales Australia
Canyon Off-road sells Clearview towing mirrors and a range of Clearview 4x4 accessories including drop-down fridges, tyre spider, and power boards.
For ultimate vision and safety in next gen mirrors in Perth, Australia, phone us today. We can talk you through our standard models of mirrors as well as mirrors that sit higher or have an extension or a compact version.
Let us assist you with your towing mirror brand search and the purchasing of a set of Clearview towing mirrors. Tried and tested, Clearview mirrors are the clear choice over standard side mirrors each and every time.
Why Choose Clearview?
When it comes to towing mirrors, Clearview is the clear choice. Here are six reasons why:
Unmatched Visibility: Clearview towing mirrors offer unparalleled visibility, giving you a clear view of everything behind you.
Easy to Install: Clearview towing mirrors are designed to be easy to install, so you can get up and running in no time.
Customisable Options: Clearview offers a range of customisable options, including electric or manual adjustment, indicators, and heating elements.
Built to Last: Clearview towing mirrors are built to last, with high-quality materials and a design that can withstand harsh weather conditions and regular use.
Wide Range of Compatibility: Clearview towing mirrors are compatible with a wide range of vehicles, so you're sure to find the perfect fit for your vehicle.
Australian Made: All of Clearview's towing mirrors are proudly made in Australia, so you can trust that you're getting a high-quality product that is designed to meet Australian standards.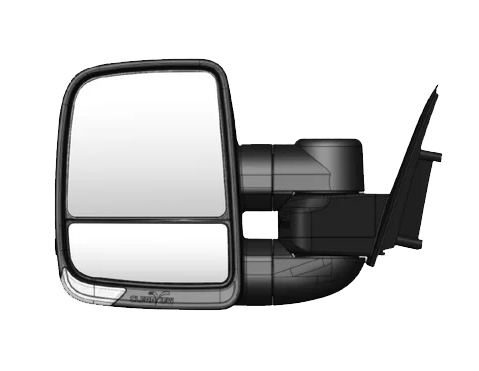 FAQs
How do I install Clearview Towing Mirrors?
Clearview Towing Mirrors are designed to be easy to install. Simply follow the included instructions or watch one of our installation videos for a step-by-step guide.
What makes Clearview Towing Mirrors better than traditional towing mirrors?
Clearview Towing Mirrors offer unmatched visibility thanks to their large size and unique design. They are also built to last and come with a range of customisable options.
Are Clearview Towing Mirrors compatible with my vehicle?
Clearview towing mirrors are compatible with a wide range of vehicles, including 4x4s, SUVs, and trucks. Check our website to see if we offer a model that is compatible with your vehicle.
Can I adjust Clearview Towing Mirrors while driving?
Electric towing mirrors can be adjusted while driving, making it easy to find the perfect position for your needs.
Are Clearview mirrors compatible with electric or power-folding mirrors?
Clearview mirrors are designed to work with most electric and power-folding mirrors, with some minor adjustments needed in certain cases. Contact our customer support team if you have questions about compatibility with your vehicle's mirrors.
Can Clearview mirrors be used with a caravan or trailer?
Yes, Clearview mirrors are designed for use when towing caravans, trailers, or boats and are a popular choice among caravan and camper trailer owners.
Do Clearview mirrors come with a warranty?
Yes, Clearview mirrors come with a 2-year warranty, giving you peace of mind and ensuring that you are getting a high-quality product that is built to last.
Subscribe
Get our latest news and product promotion